We hope to bring extraordinary value to every child's life!


"Is Friendship Month"
Bring-A-Friend to CCG to try a FREE class All month long.  Each friend can try (1) free class with a CCG BAF Invite!
Get the BAF Invitations in Gym 1 or Gym 2 (They are PINK)
Check out this on our February 2019 Calendar!

"Friendship Month" at CCG is a great time to enroll in classes in all of our wonderful programs.
Did you know we offer all of these types of classes for ages 8 months up to high school aged children?
CCG specializes in Preschool & Recreational 

Classes

for Boys & Girls:
Gymnastics for Boys & Girls (ages 8 months and up)
Trampoline & Tumbling  (ages 3 and up)
Cheerleading (ages 5 and up)
Acrobatics (ages 5 and up)
Just click on the class schedule link above to see 2019 January prices
~~~~~~~~~~~~~~~~~~~~~~~~~~~~~~~~~~
Before we cleaned photos, we had to move all the mats and equipment.
While everyone was on Holiday Break 12/23-1/1/2019 CCG was busy, moving mats & equipment.  We cleaned all our carpets in Gym 1 and some in Gym 2.  We also waxed our floors in Gym 1, did some painting, steam mopped our mats, and much more!  We are ready for you to join us this week for the 2019 NEW YEAR!  Come in and SEE how amazing it looks and why CCG is the Place to be in 2019!

 Come in to see the amazing transformation!

Check out the Installation process of adding our Co
vered Foam Blocks in the pit are amazing, fun, and CLEAN!
 Watch on KSBY TV and see CCG's Commercial.  See it now below!


We hope to bring extraordinary value to every child's life!
CCG added another 16,500 sq. foot gym to our current 16,000 sq. foot gym in August 2016.  CCG is now 32,500 sq. ft. of amazing fitness and fun all in one!
Check out CCG's Gym 2 

Tumble & Trampoline Program

, we have two above ground competitive trampolines (seen in picture below), a 3rd black bed trampoline for training, we have an AAI Double Mini Trampoline with 84′ runway, and our Russian 84′ Power Tumble Strip is one of only a few in the USA, CCG is one of only a few GYMS in the entire USA with this new F.I.G. approved tumbling apparatus.  Plus, we now have a full

CCE Cheer

Gym,

US-AMA Martial Arts

 Do Jo is amazing, and

Custom Fit

Personal Training with Trainer Eric Wehe is a great way for mom's and dad's to train at the same time the kids are, and

KidsConnections

is truly wonderful program, is a developmental therapy center for children where their therapist work with children in our gym, what a great combination.  Click on any of the links above to learn more about CCG's T&T and Cheer programs or the other programs offered at CCG.
5 Star Facebook Rating and Review by Gina Garritano Maire:
Amazing staff, wonderful programs and happy kids!!  CCG has something for everyone from preschool classes, to team gymnastics, cheer, acro, T&T and even adult classes!  We've also had many Birthday parties there and the staff takes care of everything and the kids have a blast! CCG is the place to be in SLO!
---
Facebook News Feed

 Learn more here about
Why CCG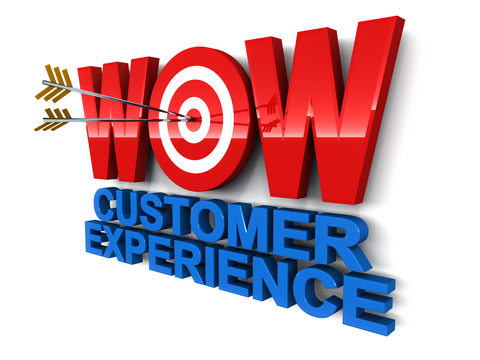 (ages 8 months – 5 years)
Saturday – Feb. 2
12:30 -2:00 pm
Monday – Feb. 18
2:00 -2:30 pm
4:45-10:00 pm
Join us for one Fabulous Friendship Night of FUN!  Extended as CCG is the official Child Care for the Montessori Children's School Auction at MCS on Los Osos Valley Road at 4200 S. Higuera Street.
Give the school a call at (805)544-6691 for tickets & go have an amazing time, leave the children to the experts at CCG!


CCG is hosting Spring Break Camp for the SLCUSD break
April 1-5 (M-F) and Good Friday, April 19!
Early, Early Bird Savings:
Register on or before February 23, 2019 (by 12 pm) get 10% off 1st child and 20% off add. siblings
We will fill up fast, don't delay
Go to the Camps Page and download the  Camp Brochure NOW!
February 2, 2019
3:00-5:00 pm
Starting in January!
Little Ninja Classes (ages 5-7 years)
Fridays 4:30-5:30 pm
Saturdays 9-10 am (Open NOW)
Ninja Agility Classes (ages 8 & up)
Tuesdays 6:30 – 7:45 pm
Saturdays 11-12:15 pm (Opening Very Soon)
Call for details and to get on the class!
February 17 (Sunday)
Open to the public