30th Anniversary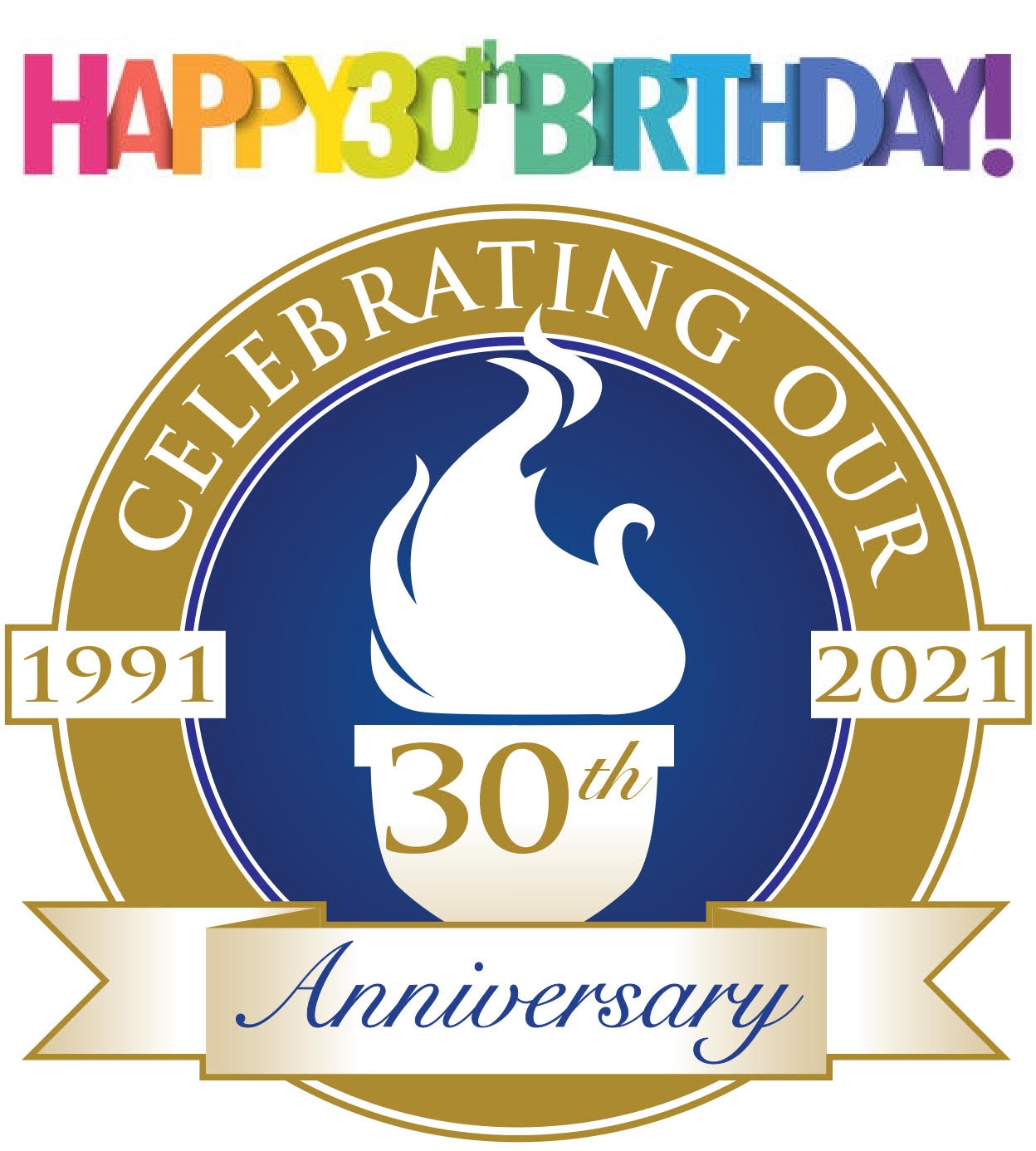 Listen to the CCG radio commercial!
We are so excited to Celebrate our 30th Birthday Anniversary with YOU!
We hope you can join us, please RSVP by Saturday, June 26 by 12 pm with how many are attending, as we want to try and have plenty of food & beverages on hand for as many as we can. Click here to go to our CCG 30th Anniversary Evite and RSVP!
We are Honored to be Hosting this 30th Anniversary and to share this special day's events with all our friends & families. We can't wait to see you. Feel free to pass this on to others you have stayed in contact with.
Our Celebration starts with a large 30 ft. x 30 ft. Celebration Tent outside, under the tent we will have:

The Welcome & Check-in Booth you to pick up your child's Swag Bags, Name Tags for all attendees, and sign in will be at the Check-in Booth!
We have the Blue Heron Market catering the event, it's organic and YUMMY!
CCG will host a Cake Cutting Ceremony at 4:30 pm under the Celebration Tent.
We will have lovely cocktail tables, chairs for seating, music, photo ops, and more under the Celebration Tent!
We will also have all the items we are giving away under the Celebration Tent. Each bag will contain 3 raffle tickets you can use to win one of the giveaways!

Next to the Celebration Tent we will have Rebecca's Ice Cream Truck ($2 Ice Cream Coupon in each Swag Bag) and Snowflake leotards will also be coming over from Clovis, California for the day's events. They will have all of their amazing items on sale this day for your convenience. They also are giving a hair scrunchie in each Swag Bag!
Inside of our two gyms across the parking lot from each other, we will have demonstrations before and after the cake cutting, lots of old pictures and memorabilia from the past 30 years, the transformation from start to current day, and so much more. A walk down memory lane.
Swag Bags are getting filled with local businesses, small gifts attached to coupons, CCG fun items, a schedule of the day's events, an issue of Inside Gymnastics Magazine, a 30% off coupon from CCG in celebration of our 30th, and a few more surprises.
We have a photo booth inside Gym 1 in the multipurpose room where everyone can take fun pictures for more memories together with new and old friends!
We want to take this moment to thank YOU for supporting CCG in the past or present, we could not have made this amazing milestone without our loving community over the past 30 years! We hope to have you help us make these days as memorable as possible for all the children of our community, especially after 15 months of being in a world wide pandemic and closed for most of it or partially open. We were not even sure at the beginning of this year we could host this celebration!
We know many of you have asked how you can help us out financially, after the difficult year we just endured. We are in the process of replacing equipment that is torn with our recent grant, broken, or needs to be updated for safe training of all athletes. Typically we do this annually or as equipment wears down. We are hoping for those of you who cannot attend and want to give support, you can help us reach our goal to obtain a new Moscow Gymnastics Training Floor that everyone can utilize from the tiniest of toddlers to the most elite athletes and all that fall in between, inclusive to all including those families we help with scholarships. This is the single most used piece of equipment at CCG. We are humbled at the support we have been given in words, love, and over the last 15 months as we rebuild our business.
Feel free to email Mimi@iflipforCCG.com if you have any further questions or want to send us pictures you have from the past!! We'd love to include them. We would need them by June 26. So excited!
Humble & forever grateful to have reached 30 years!