Junior Olympic Girls Team
Central Coast Gymnastics is proud to have developed the largest Girls Artistic Gymnastics Junior Olympic (J.O.) Program on the Central Coast. Our belief is that all athletes, regardless of potential, must have a solid foundation of basic skills in order to advance safely. Our program allows gymnasts to advance at their own pace in a nurturing and positive environment, and requires year-round training. CCG team coaches are highly skilled, USAG certified and in many cases have been coaching for 10 plus years.
Our competitive girls team competition season begins in the Fall, typically September - November. These gymnast may qualify to compete in the State meet per competitive year during the season pre-qualifying meets.
Developmental
The first step in a comprehensive artistic gymnastics program is to be in the CCG Developmental Girls Program. Gymnasts invited to this class will learn beginner and fundamental skills on each of the four events: vault, uneven bars, balance beam and floor. CCG Developmental Girls has two classes: Hot Tots (ages 4-5) and Pre-Team (ages 5-6). The focus of Developmental Girls is on strength, flexibility and fostering a love for gymnastics. Typical practice hours range from 2-6 hours weekly.
Compulsory
The CCG Compulsory Girls Program consists of team athletes that compete in the lower levels (2-5) of the USA Gymnastics Junior Olympics System. The main focus is on building strength and body control, as well as learning the required routines to compete in levels 2-5. Athletes are required to commit to many hours in the gym and compete at least five meets including a state level meet. CCG's Compulsory Team athletes practice between 6-16 hours weekly.
Optionals
As an optional gymnast at CCG (levels 6-10), one must exhibit advanced strength, flexibility and a strong desire to continue developing their skills. At these levels, athletes will obtain their own unique routines on all events. If an athlete desires to compete in college, this program is the right one. Although there is no certainty for advancing to level 10, our coaching staff is trained to coach the highest level gymnasts, including Elites. Athletes compete in the spring season and will attend between 5-10 meets, as well as states, regionals and nationals. Our Optional Team athletes train for 16+ hours weekly.
Train with the BEST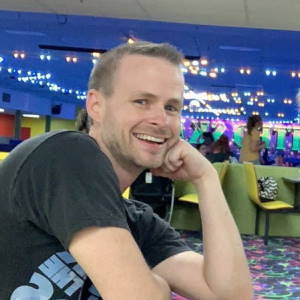 Scott Wilhelm
Team Coach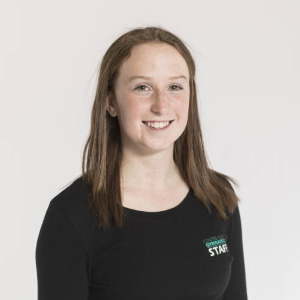 Renee Wright
Team Coach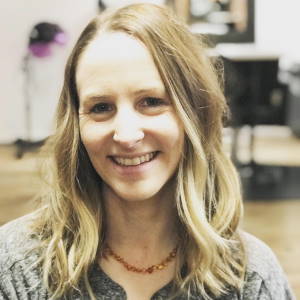 Ariana Spaulding
Team Coach
2021 Competition Schedule
Compulsory Season (Levels 2-5)
Optional Season (Levels 6-10)
Gallery
2018 Sponsors
Mary C. Powell Living Trust
Walter T. Powell
2017 Sponsors
Charles McMurray Co.
eLearning Innovation LLC
Angela Gudmunds
Valentino Moutafov
Girls Program Director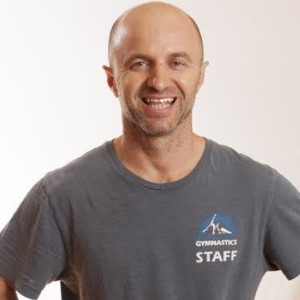 Valentino started his sports career in judo at the age of 13. Even though he was advancing very fast in judo he was fascinated from the acrobatics he could observe through the window of the gym located just next door. One summer, after overcoming most of his older judo team members, he decided to try the sports acrobatics program. Valentino advanced in several years to the master level and defended the title of "Master of Sports of Acrobatics." He competed through college in competitive sports acrobatics, producing several top level national team members and masters of acrobatics athletes as their competitive partner. Valentino graduated a 4-year mechanical engineering school, receiving a diploma for mechanics, draftsman, fitter and turner. Valentino continued his education and attended the National Sports Academy in Sofia, Bulgaria where he graduated with a dual Masters degree and diploma in Sports Acrobatic Training and Physical Education teaching.
Valentino immigrated to South Africa in 1996, where he and his friend were the first acrobatic coaches from Bulgaria. There he coached sports acrobatics, tumbling and double mini trampoline, claiming several national and international titles with his athletes. Around 70% of the South African Acrobatics National Team at that time were coached by Valentino in Johannesburg and Pretoria. For his contribution to the international popularity and mastery of Sport Acrobatics, Valentino was awarded the title "Honorable Coach" from the Bulgarian Acrobatics Federation. Valentino's next stops were Australia and California, USA. Valentino lived and coached most of his stay in the US in California, having the unique opportunity to work and learn to coach Girls Artistic Gymnastics from some of the best clubs and coaches in the industry. Valentino enjoys working with all levels of gymnastics. He has numerous State and Regional titles with his athletes in Girls Artistic Gymnastics and T&T. Some of his athletes he coached were Bulgarian, South African National team members, claiming medals at European and World Championships in Acro.
In the US, Valentino assistant coached Elite gymnasts Tabitha Yim, Alyse Ishino, and Ashley Jenkins, all National Team members. Alyse Ishino was 2004 Olympics alternate. Many of the athletes he coached attended highly ranked universities on a scholarship. Valentino is happily married to his wife Sioux and has two daughters, Nina, born 6/6/06, and Luna, born 5/23/13.
Renee Wright
Developmental & Compulsory Team Coach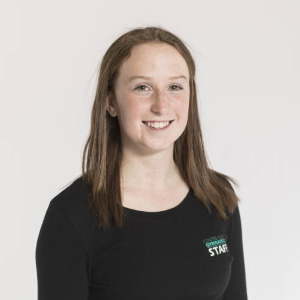 I have been teaching gymnastics at Central Coast Gymnastics for 2 years but have been coaching for 6. I am from Boulder, Colorado and was born in Kansas City, Missouri. I was a competitive gymnast for 10 years. I am currently a 3rd year Kinesiology major at Cal Poly. My hobbies include hiking, backpacking, and eating good food! Working with kids brings joy to my life and I LOVE working at CCG!
Scott Wilhelm
Girls Team Coach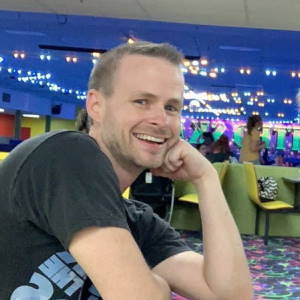 I was born in Sacramento, grew up in Chico, and lived in Fresno for about 12 years. I was a gymnast for 10 years, finishing my career as a level 9 at Athletic Horizons. I moved to SLO to work for CCG! I started coaching when I was 26 teaching cheerleaders to tumble. Over the years I progressed and began coaching rec, pre-team, JO, and then eventually became the Director and Head Coach of a competitive team with almost 30 girls, 5 of which were optionals.
I currently coach the girls pre-team, Xcel and JO teams.
I'm an avid photographer, programmer, and my biggest accomplisments include being the Regional Champion at Level 8, becoming an Eagle Scout, and climbing the tallest mountain in the lower 48 states. My favorite color is green, favorite food is sushi, and favorite movie is Eternal Sunshine of the Spotless Mind.