Preschool Gymnastics
Since 1991, CCG has been creating and growing an amazing Preschool Gymnastics Program. Our monthly themes, and colorful "Jungle Gym," provide non-stop, high-energy gymnastics fun for all preschool-aged kids.
At CCG, we begin classes at 8 months so we can play an active role in all of the new and exciting stages of development. While babies are learning their first words and taking their first steps, our classes are designed to inspire and develop movement, friendships, and fun! We help all preschool-aged children thrive throughout these incredible transformations! Read below about our specialized classes for your preschooler!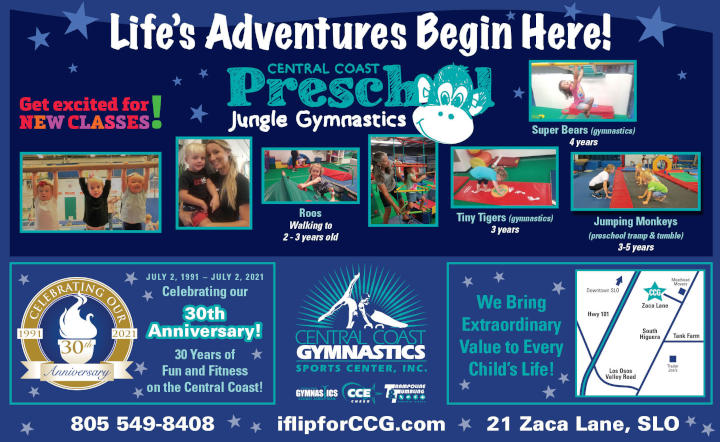 Baby Roos
Ages 8-16 months
Class Length: 45 Min
Crawlers, new walkers or even young friends learning to run will enjoy this active parent participation class. Our fun and stimulating activities are designed to develop motor skills while in the exciting world of gymnastics. Guided by our incredible coaches, this class is a great opportunity to move, bond and connect with other parents and babies!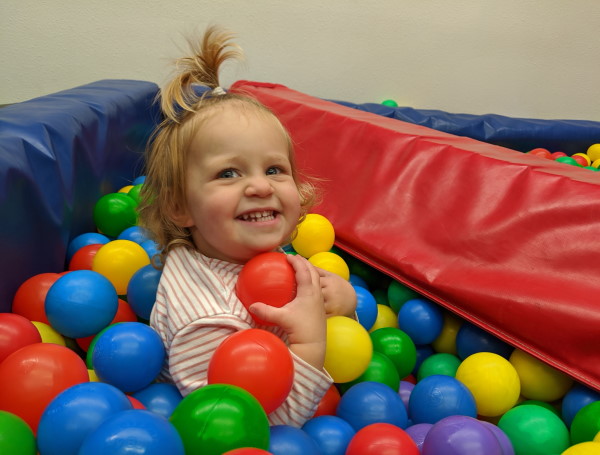 Kangaroo & You
Ages 16mo - 2 Years
Class Length: 45 Min
Running, jumping, crawling and rolling in our parent participation Kangaroo class is a great way to focus all the energy of your little one. Each class introduces basic fundamentals of gymnastics in a fun and safe environment. Our wonderful coaches use a variety of games, music and age-appropriate circuits to develop skills for listening, socializing and other fundamental development!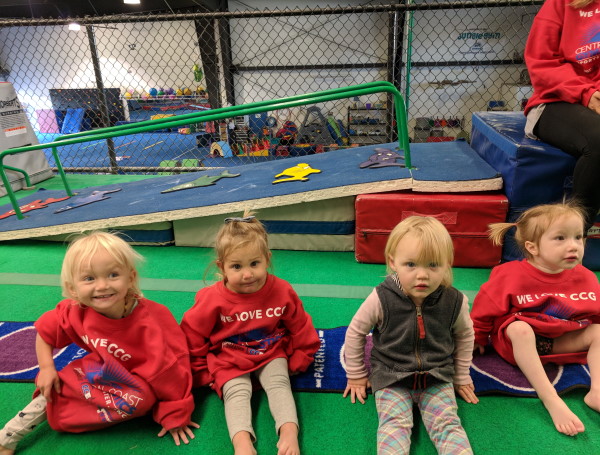 Super Roos
Ages 2 Years
Class Length: 45 Min
Hanging, balancing, tumbling and bouncing are just a few of the many activities that your child will participate in Super Roo Class! Each class is designed to help develop the motor skills necessary for your little one to become a tiny talented gymnast. Our high energy coaches will utilize the entire gym to build fun circuits, play games, make music and get your little ones energy out in a fun and safe environment. This class will incorporate listening skills, waiting turns and sharing to prepare them for gymnastic classes on their own!
Tiny Tigers
Ages 3 Years
Class Length: 1 Hour
Our Tiny Tiger class is very special to CCG; this is the first opportunity for preschoolers to explore the world of gymnastics on their own. Our energetic coaches use teaching strategies to appeal to all learning styles and energy levels. Your little one will be introduced to the fundamentals of all types of gymnastics via the use of exciting circuits, games, music and more!
Super Bears
Ages 4 Years
Class Length: 1 Hour
Our Super Bears class is among the most popular of preschool classes! Each class will provide your child with an understanding of the components that make up the fantastic sport of gymnastics. Your little athlete will learn the skills necessary to lay the foundation of strength, flexibility and coordination. Our passionate coaches will lead your child through the circuits, games and activities aimed to develop their excitement and love for gymnastics.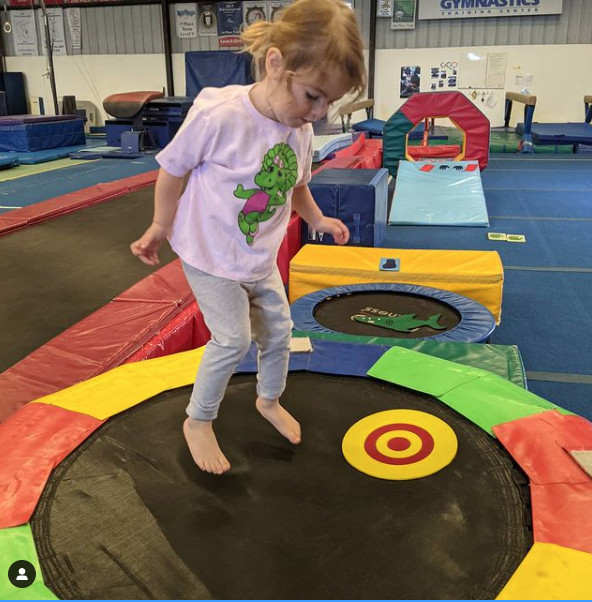 Jumping Monkeys
Ages 3-5 Years
Class Length: 1 Hour
No little monkeys falling off the bed in this class! This high-speed preschool class is perfect for all preschoolers (ages 3-5 years) who love to jump. Our Jumping Monkeys class focuses on the basics of Trampoline and Tumbling Gymnastics! Our interactive coaches aim to develop balance, coordination and strength through endless jumping and movement! If you are looking to get your little monkey moving, then this class is a must for your child.