Recreational Gymnastics
Central Coast Gymnastics offers recreational classes to boys and girls of all abilities, for ages 5 and up. Our athletes will experience and learn the fundamentals of artistic gymnastics in an interactive and exciting environment. Gymnastics is a great base sport for all sports and movement. Our gymnasts develop flexibility, coordination and muscular strength. CCG's goal is to develop life-long skills, such as self-esteem and interpersonal skills, and inspire the love of gymnastics. All CCG coaches foster a safe, positive learning environment while having a lot of fun!
Monthly Recreational Evaluation Days
Once a month, CCG hosts a Recreational Evaluation Day where athletes are evaluated to move up to the next level. Athletes must be invited to this event by their coach by receiving an invitation in class.
Athletes will be moved up to the next level if they have mastered most or all of the skills at their current level. If they are not ready to move up, the evaluator will give them skills to work on until the next evaluation date.
Upcoming Evaluation Days:
Saturday, June 25th, 2022 from 11am-12pm (check in 10:50am)
Athletes Recently Moved Up
Athletes Recently Moved Up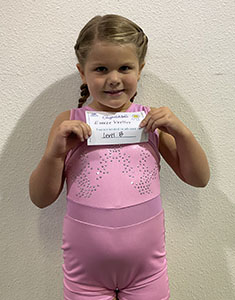 Emree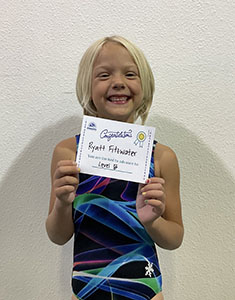 Ryatt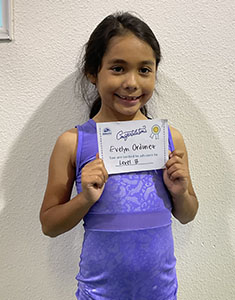 Evelyn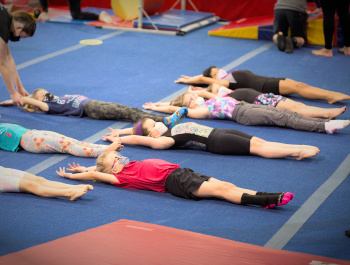 Level A
Ages 5-7
Class Length: 55 min
CCG's Level A class is our first level of basic girl's gymnastics, where the girls work on all four apparatus: bars, floor, beam and vault. CCG's first-rate coaches provide a fun and interactive learning environment which introduces athletes to the foundational skills of gymnastics. Gymnasts will learn essential skills such as rolls, cartwheels, handstands and other beginning skills on all apparatus.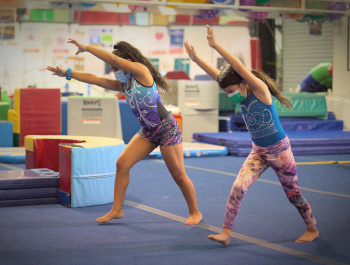 Level B
Ages 8-12
Class Length: 55 min
Level B is our second level of basic girl's gymnastics class, which continues to improve the fundamentals skills learned in Level A. Each gymnast will gain more comfortability with each apparatus and fine-tune their techniques and combinations of skills. If your child has prior gymnastics experience, CCG may place your child in this level.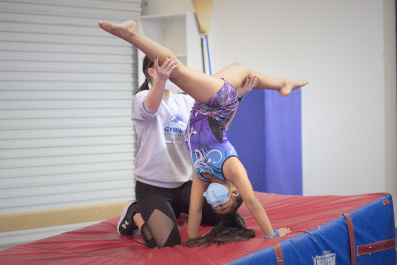 Level C
Ages 12-14 or by Invite
Class Length: 1.5 Hours
This class builds on foundational skills learned in both Level A and B classes. Your gymnasts will develop intermediate gymnastics skills, such as beam dismounts, tumbling combinations, and much more. Our well-trained coaches will continue to develop strength, flexibility and coordination of all athletes.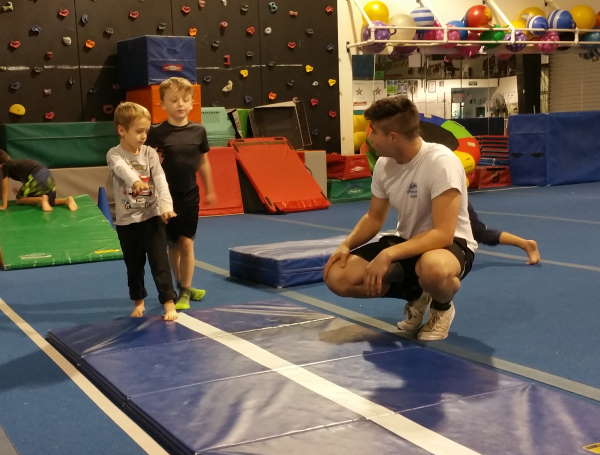 Class A
Ages 5-7
Class Length: 55 min
In our first level boy's gymnastics class, athletes will be introduced to basic skills on all six apparatus: floor, pommel horse, rings, vault, parallel bars, high bar. While learning foundational skills of gymnastics, CCG's experienced coaches also help gymnasts to improve motor coordination, endurance and flexibility.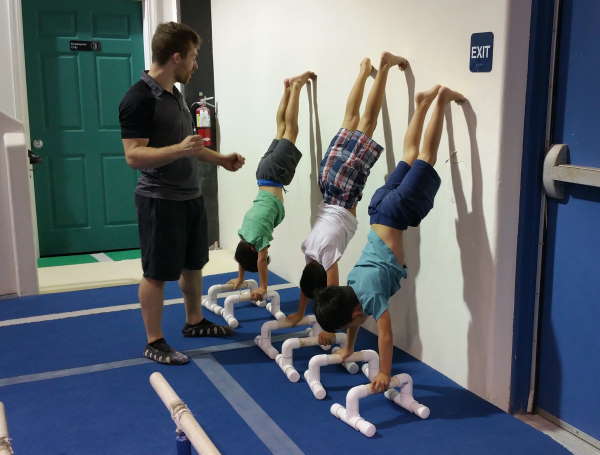 Class B
Ages 8-10
Class Length: 55 min
Class B is our second level of recreational boy's gymnastics where athletes will expand on the skills learned in Class A. Our skillful coaches help gymnasts to carry out skills effectively with proper technique and progressions. CCG may place your child in this level based on either age or prior gymnastics experience.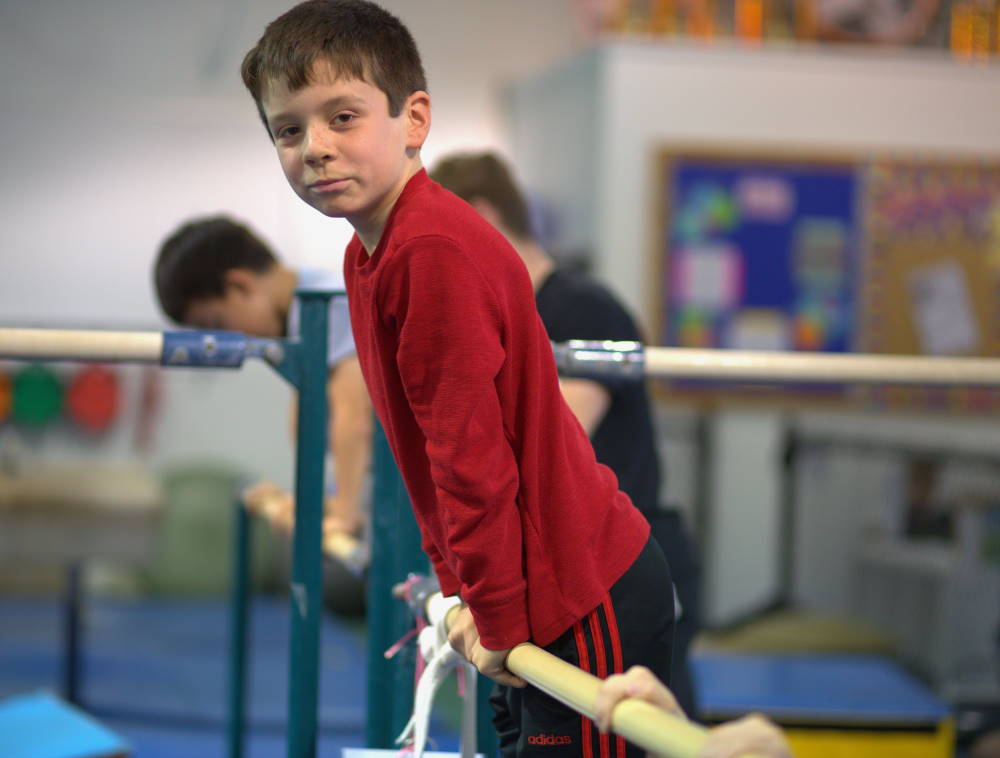 Junior Team
Invite only
Class Length: 1.5 Hours
At this level, athletes will progress into more advanced skills using the foundation learned in prior classes. With guidance from our coaches, gymnasts will learn to fine-tune their techniques in preparation for joining our competitive team.